Why the Oklahoma City Thunder Won the NBA Offseason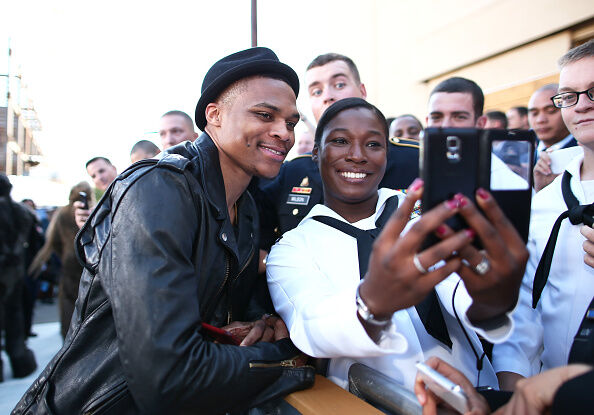 Kevin O'Connor:

"A number of NBA executives I've talked to at the Summer League have said the Thunder were the biggest winners of the offseason, getting 15 first round draft picks over the next seven years. One executive told me Kawhi Leonard recruiting Paul George gave them an out in order to trade Russell Westbrook without any backlash. Westbrook is an unbelievable player but there was always a ceiling on what that team could be. It turned out to be a gift, because if Kawhi had not recruited George you're not getting as many first round picks as you did, that's why OKC had so much leverage."
Listen to NBA analyst for The Ringer Kevin O'Connor join The Herd to explain why the Oklahoma City Thunder were the biggest winners of the 2019 offseason despite trading away two future Hall of Famers in the span of a couple hours.
The Thunder made two of the biggest trades in NBA history, sending Paul George to the Los Angeles Clippers, and then following it up with a Russell Westbrook trade to the Houston Rockets. The team has stockpiled an unprecedented 15 first round draft picks over the next seven season, and that number could rise even more if they decide to unload All-Star point guard Chris Paul, who came over in the Westbrook trade.
Check out the audio below as O'Connor explains to Colin Cowherd why the Thunder were thrown a colossal life preserver, considering they had no chance of seriously contending in the West with Westbrook and PG-13 anyway, and details how they never lost any leverage in the Westbrook trade because teams never found out that they secretly wanted to trade him all along.

The Herd with Colin Cowherd
Want to know more about The Herd with Colin Cowherd? Get their official bio, social pages & articles on FOX Sports Radio!
Read more