ABOUT THE SHOW:
The Weekly Fisherman: 11 YEARS AND GOING STRONG
MISSION STATEMENT:
To entertain, engage, and educate the South Florida fishing and boating marketplace with information as it relates to all things in catching fish.
SHOW FORMAT:
The show's 2-hour format consists of live call-ins by celebrity captains who share their local fishing knowledge from the past week. Between captains, listeners call in to quiz the hosts on up-to-the-minute tips, techniques, and hot spots.Fishing experts from other areas, experts in related fields, and guest speakers from the industry will be included in our 2016 program.
Simply put, it's the go-to show for fisherman who want the intel on what's biting and where they're biting, from Stuart to the Keys.
PHONE NUMBERS:
Call the Show @ 866-801-0940
Sponsor Website: www.nauticalventures.com
Nautical Ventures Phone #'s: Broward & Dade – 954-926-5250 | Palm Beach – 561-612-7061
HOSTS: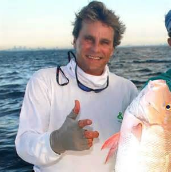 Eric Brandon - Former daytime DJ for South Florida's classic hits station WMXJ and country station WKIS, Eric has a huge following both as a fisherman and celebrity DJ. In the 10 years this program has aired, he has never missed a show.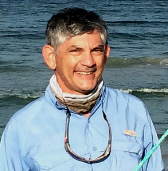 Steve Waters - When Steve talks, the audience listens. He is the Outdoor Writer for the Sun Sentinel and has been writing their fishing reports for over 25 years. His knowledge base is both deep and wide, delivering an authoritative narrative to our listening audience.